News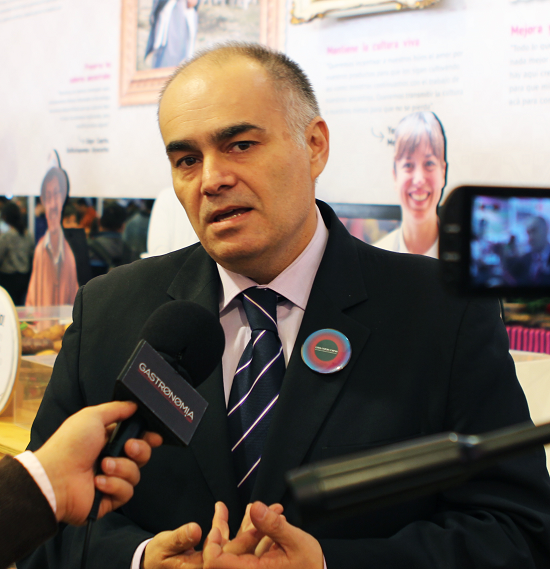 Gabriel Quijandría, Photo Credit: Ministry of the Environment of Peru
CSF is thrilled to announce the newest member of our team- Gabriel Quijandría- as our Northern Andes-Amazon Director.
Gabriel joins CSF´s team after twenty years of working on environmental and natural resources management issues in Peru and Latin America. His expertise includes environmental policy formulation, implementation and evaluation regarding issues such as biodiversity conservation and sustainable use; climate change; land-use planning; sustainable development financing and protected areas planning and management.
"We couldn't have found a better leader for our growing programs in the region. We are excited for the vision and experience Gabriel brings during this critical time for this region's development" says CSF's Executive Director Scott Edwards.
From 2011 to 2016, Gabriel served as Vice Minister of Strategic Development of Natural Resources at the Ministry of the Environment of Peru. During this appointment, he led the organization of UNFCCC's COP20 in Lima; the signing of a letter of intent with Norway and Germany for a results-based-payment REDD+ program for up to $300M USD; the signing of conservation agreements with 50 indigenous communities, covering more than 500,000 hectares of tropical forests; the update of the National Strategies of Biological Diversity, Climate Change, Combat to Desertification and Drought, Forests and Climate Change and the National GHG Inventory and the passing of the Law for Retribution of Ecosystem Services and its regulation, generating the legal and institutional framework for the promotion of payment for ecosystem services.
From 2014 and 2015, Gabriel also served as Co-Chair of the Green Climate Fund's Board of Directors, representing the Developing Countries Constituency, during the period in which the fund approved its first set of projects aimed to address climate change and its consequences.
Previously, Gabriel worked as an Expert of the Sustainable Energy and Climate Change Unit of the Inter-American Development Bank; Country Representative of the Nature Conservancy in Peru; Environmental Specialist at the National Council for the Environment (CONAM); Director of the Technical Department of the Peruvian Trust Fund for Protected Areas (PROFONANPE) and Associate Researcher of the Latin American Center for Competitiveness and Sustainable Development at INCAE Business School in Costa Rica.
"I am very excited to start working with CSF, an institution that has long demonstrated its ability to generate critical information and build capacities in support of better performance by different decision-makers from the environmental and development sectors in many developing countries. It is precisely this ability to build bridges between communities of action that often work in parallel and even in direct collision, which convinced me to try to contribute to their effort to build a more sustainable world, where environmental action is anchored in "hard economic data" and development initiatives explicitly and adequately incorporate environmental considerations."
Gabriel holds a degree in sociology from the Universidad de la República of Uruguay and a Master's Degree in Natural Resources Management from INCAE Business School in Costa Rica.